Performances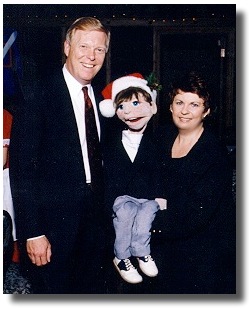 A Sampling of Jan Goodwin's Previous Performances...
National AFL-CIO Community Service Liaison Convention: Dearborn, Mich.
National WNAC Women's Conference: Ridgecrest North Carolina
National USS Bon Homme Richard Reunion
Young Audiences of St. Louis….performing artist since 1992
Summer Artists Series, Madison County Arts Council
Riverbend United Way Annual Meeting
Illinois Board of Higher Education Student Advisory Committee
Shell Oil Refinery
Clark Oil Refinery
Union Electric
Illinois Power
Magna Banks
Alton Memorial Hospital
Millers Mutual
Kmart
Target
Alton Telegraph
The Bank of Edwardsville
Georgia Pacific, Mt Olive
Catholic Children's Home
Beal Manufacturing
Alton School District
Alton Police Department
Coalition of Citizens with Disabilities in IL. State Conference: Springfield
Oklahoma State, Georgia State, Virginia State, Christian Woman's Auxiliary Conferences & others…….both regional as well as state wide
Ryanwood Fellowship Church, Vero Beach, Fla. (many times)
Cocoa Beach Baptist Church, Cocoa Beach, Fla
Churches in Oklahoma, Tenn., Arz., Ind., Mich, Ga., and others too numerous to list
TAMS/Sverdrup
Moose Clubs
Chicago Mayors Office on Disabilities: Chicago
Illinois Rehab Association annual conference
Illini Hospital Annual Awards Banquet: Pittsfield, IL
East Central Iowa-North Western Illinois AFL-CIO Hall of Fame
Greater Madison County Federation of Labor: annual awards dinner
19th Annual Illinois AFL-CIO Community Services Conference: Decatur, IL.
Options Center For Independent Living: Kankakee, IL
Rockford United Way Golf Tournament
Illinois Network of Centers for Independent Living:
Statewide Leadership Training , Chicago, Springfield, Marquette Park
Southern Illinois Center for Independent Living: Carbondale, Banquet
University Church: Chicago……..many, many other churches across the country
Granite City Army Depot
Monroe Council for the Handicapped
Illinois Dept. of Rehabilitation Services
Clark County Rescue Annual Bluegrass Benefit Concert
Belleville Area College: pre-school disability awareness, also Elementary
Exchanging ideas for Children Conference:
Alton Community Service League
St Anthony's Health Center for LifeViews. Alton
Illinois State Fair: Children's venue for DORS
Teamsters Local 371, Rock Island, Illinois
Boys and Girls Clubs…..Chicago, Bethalto
IMPACT Inc., Alton (Disability related non profit organization): Jan contracts for 115 programs every year since 1990 to be presented within 6 counties
Parkway School District: several locations
St Louis City Schools: several locations
UAW Family Education Center, Black Lake, MI.
Boy Scout Jamboree
First Evangelical Lutheran Church, Beaver Dam, WI.

| Corporate | Non-Profit | K-12 | Disability Awareness | Conventions |